From Our Training Coordinator
December 31, 2018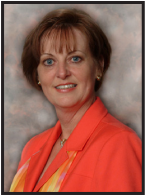 New Year full of changes…… Can't say that I am sorry to see 2018 come to a close. Saying it was a year of challenges is a gross understatement. It was however a year to be thankful for friends and colleagues many of whom assisted is lessening the challenges. If you attended the OCCD Fall Quarterly, you learned of the retirement of three key, difficult to replace HUD staff – Myrna, Jorgelle & Rich. From the day I accepted this position with OCCD, Rich, as a training partner, worked tirelessly to assist with training needs for our members. Many a times he and Jorgelle have been a sounding board and offered direction when I needed it most. Many thanks and best of times ahead! OCCD is pleased to honor Jorgelle, Rich and Myrna during our 2019 OCCD Winter Quarterly Reception which will begin at 5:30p.m. January 22 at the Embassy Suites Dublin!
And oh, Rich is (and even in retirement will continue to be) older to me!! ;)
*****************
Upcoming Training
OCCD/ODSA - Abatement vs. RRP?
Audience: Community Housing Impact and Preservation (CHIP) Program Rehabilitation Specialists
January 22, 2019 - 9:00 am – 4:00 pm (Lunch on your own)
Does your CHIP project require a Lead-Based Paint Abatement Contractor or a Lead-Based Paint Renovation, Repair, and Painting Certified Contractor? This session will assist rehabilitation specialists in determining the answer to this question. From completing Lead-Based Paint Screening Worksheets, interpreting Lead Risk Assessment reports, and separating lead-based paint costs from the hard costs of rehabilitation. This session is designed to simplify the decision making process, eliminate the guesswork, and keep all parties compliant. Registration is required – www.occd.org.
*****************
OCCD is pleased to partner with Ohio Strengths Center and Voinovich Academy in Public Service and would like to share this training opportunity -
"Develop a Deeper Understanding of Your Strengths & How to Put Them to Use to Motivate and Lead Others"
We are sharing the 2019 kick-off training session which is scheduled for Jan 15, 2019 at the Ohio University Dublin Campus. The session highlights the leadership – personal assessment block and is a foundational session from which to build on your personal and professional development. OCCD members are invited to register using the attached document:
https://gallery.mailchimp.com/1d8422d0e38676e09e7ce33c2/files/a40aff00-689f-427f-8b09-9556edf1d6df/Ohio_Strengths_Center_Invitation_1_.pdf

Date: January 15, 2019
Time: 9 a.m. - 1 p.m.
Location: Ohio University Dublin Campus, Dublin Integrated Education Center, 6805 Bobcat Way, Dublin, OH 43016 (Room 214)
Price: $179 per participant, includes materials and lunch

To attend, please send in the Registration Form by December 31, 2018. Participation is limited.
*****************
OCCD is pleased to honor Jorgelle, Rich and Myrna during our 2019 OCCD Winter Quarterly Reception which will begin at 5:30 p.m. January 22 at the Embassy Suites Dublin!
Save the Dates - Upcoming OCCD Quarterly Meetings
2019
Winter OCCD Quarterly – Embassy Suites, Dublin
January 23-24, 2019
Spring OCCD Quarterly – Doubletree Worthington
April 24-25, 2019
OCCD Summer Annual – Embassy Suites Airport, Columbus
July 24-25, 2019
Fall OCCD Quarterly – Embassy Suites Corporate Exchange Drive
October 30-31, 2019
2020
Winter OCCD Quarterly – Crowne Plaza Columbus North
January 30-31, 2020
Following our trainings and quarterly meetings, please watch for on-line evaluations. We value your feedback and remarks!! I have attempted to keep the evaluations short and easily answered with just a few minutes of your time. In the meantime, should you have any questions, concerns, information you would welcome feedback from other members – send me an email – tc-occd@occd.org.
« Back to Blog
Ohio Conference of Community Development Public Service Scholarship



The scholarship program was established by OCCD to honor two men who dedicated their careers to Public Service.

Like to make a donation?
Click Here
Jul 24, 2019

OCCD 2019 Fall Meeting Embassy Suites, Corporate Exchange Drive, Columbus, Ohio October 30-31, 2019

Oct 30, 2019