From Our Training Coordinator
March 14, 2019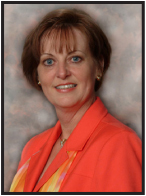 I'm not sure I have ever been more ready for SPRING!! As I begin writing this column, we are in mid-February and in just a little more than a week I will be in my happy place – TOES IN THE SAND!!! Actually we will be on Royal Caribbean's Independence of the Seas on the Buckeye Cruise for Cancer. Cancer research is the beneficiary of this great cause celebrating its 12th year anniversary. Hardly anyone has not had someone they know or love touched by the vicious disease. Hopefully I will return refreshed and ready to take on whatever comes our way. Or if this column doesn't get finished and you don't see me at the OCCD Spring Quarterly…….
Update – Against my better judgement I returned to Ohio. It was 80 degrees when we boarded the plane in Florida and snowing when we landed in Dayton…….
---
Upcoming Trainings
Analysis of Impediments to Fair Housing Choice - Dayton Metro Public Library, 215 East Third Street, Community Rooms A-B, Dayton, Ohio 45402
Learn the process for conducting a comprehensive Analysis of Impediments to Fair Housing Choice (AI) in compliance with HUD requirements, given the indefinite suspension of the Affirmatively Furthering Fair Housing (AFFH) Rule on April 8, 2019 beginning at 10 am.
Since 1983, the Community Development Block Grant (CDBG) statute has contained a requirement that the recipient is required to certify to HUD that it will affirmatively further fair housing. Provisions to affirmatively further fair housing (AFFH) are principal and long-standing components of HUD's housing and community development programs. These provisions flow from the mandate of Section 808(e)(5) of the Fair Housing Act which requires the Secretary of HUD to administer the Department's housing and urban development programs in a manner to affirmatively further fair housing. Recipients are required to submit their AFFH certification as part of its Consolidated Plan.
This 4-hour will provide a comprehensive overview of how to prepare an AI; how to plan for and undertake activities to correct any identified impediments, and the types of records a jurisdiction needs to maintain in order to document its efforts.
Trainers - Jim McCarthy and John Zimmerman of Miami Valley Fair Housing Center, Inc.
Registration is required and open at www.occd.org Deadline: March 29, 2019.
Ohio Public Construction Contracting 101 - This program covers fundamentals of constructing local government improvements in Ohio, including pre-planning, selecting a project delivery method, hiring design professionals, bidding, and insurance and bonding. The program will identify key statutory and common law concepts for Ohio public contracting and best practices for achieving a project that is on time and under budget. We will identify common mistakes made by public owners and their designers and contractors and ways to avoid them.
Beginning a Project - Identify key decisions and when they need to be made when an Ohio public owner is considering undertaking a construction project. Topics will include selecting a project delivery method, hiring design professionals, and identifying key documents.
Bidding a Project - Explain the different bidding standards for Ohio public owners, the statutory requirements for bidding, and best practices for bidding.
Reviewing the Bids - Explain the legal standards for reviewing and rejecting bids and best practices for implementing legal requirements and insulating owners from bad bidders.
Construction Manager at Risk / Design-Build Delivery - Explain the advantages and disadvantages of these new project delivery methods as well as the statutory requirements and best practices for implementing each.
Construction Insurance and Bonds - Explain these key but often misunderstood topics.
April 23, 2019 - 9:00 am - Doubletree Worthington
Registration is required and open at – www.occd.org. Deadline – April 12, 2019.
Ohio Civil Rights Commission Fair Housing Training – April 25, 2019 at Doubletree Worthington
Ronnell Tomlinson, Dir. of Housing Enforcement & Mediation, Ohio Civil Rights Commission will cover the following:
Reasonable accommodation and reasonable modification.
Service animals and emotional support animals
General overview of disability law in fair housing
Sexual harassment
Familial status
OCRC Complaint Process
Registration is required and open at– www.occd.org. Deadline – April 12, 2019.
---
THANK YOU to the 56 folks who took time to complete the training survey that was sent out in February. Our Survey Monkey email list contains 907 folks. OCCD has already begun implementing the most requested trainings. Watch the website!!
Over the past year, the Ohio Conference of Community Development (OCCD) has sought to provide value to both the State of Ohio Development Services Agency, Office of Community Development (OCD), and to local governments across the State of Ohio in a variety of ways. One way that we have done this is to collect, organize, and disseminate information regarding successfully implemented programs utilizing funding from the U. S. Department of Housing and Urban Development (HUD). This information should be useful to a variety of groups, including state and federal legislators, local elected officials, and practitioners within the field of community development. Best Practice Fact Sheets can be accessed at www.occd.org>Learning Resources>Best Practices Fact Sheets.
Save the Dates: Upcoming OCCD Quarterly Meetings
2019
Spring OCCD Quarterly – Doubletree Worthington
April 24-25, 2019
OCCD Summer Annual – Embassy Suites Airport, Columbus
July 24-25, 2019
Fall OCCD Quarterly – Embassy Suites Corporate Exchange

October 30-31, 2019
2020
Winter OCCD Quarterly – Crowne Plaza North
January 30-31, 2020
Spring OCCD Quarterly – Crowne Plaza North
April 22-23, 2020
OCCD Summer Annual – Embassy Suites, Dublin
July 29-30, 2020
Following our trainings and quarterly meetings, please watch for on-line evaluations. We value your feedback and remarks!! I have attempted to keep the evaluations short and easily answered with just a few minutes of your time. In the meantime, should you have any questions, concerns, information you would welcome feedback from other members – send me an email – tc-occd@occd.org.
« Back to Blog
Ohio Conference of Community Development Public Service Scholarship



The scholarship program was established by OCCD to honor two men who dedicated their careers to Public Service.

Like to make a donation?
Click Here
A fundamental component of using housing grant funds effectively is ensuring they target eligible households. Participants will learn how to effectively use the two definitions for annual income in Section 92.203 of the HOME Program Final Rule

Sep 25, 2019

A one day training covering the HOME requirements for written agreements.

Oct 29, 2019

OCCD 2019 Fall Meeting Embassy Suites, Corporate Exchange Drive, Columbus, Ohio October 30-31, 2019

Oct 30, 2019