OCCD Foundation Accepting Scholarship Applications
February 3, 2020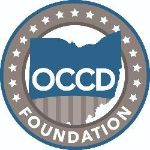 The Ohio Conference of Community Development Foundation Scholarship Applications will be accepted until Monday, April 13, 2020.

We expect to award up to four (4) scholarships of $2,000 each at our Summer Annual Meeting that will be held in Columbus, Ohio this year.

The application can be found on the OCCD website: /occdf-public-service-scholarship under the OCCD Foundation tab.

If you have any questions, please don't hesitate to contact us at office@occd.org or 937-652-3523.
« Back to Blog
Ohio Conference of Community Development Public Service Scholarship



The scholarship program was established by OCCD to honor two men who dedicated their careers to Public Service.

Like to make a donation?
Click Here
Jul 29, 2020

Oct 28, 2020