Downside of Home Grown Tomatoes
October 1, 2018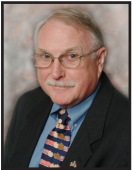 Almost every day in the summer begins the same. After I thank the Creator, (most of us call God) source of light, liquid water, and life and salute all those who gave their youth and lives or love ones for our country and its flag, I meander to my garden with two plastic bags, one for the keeper toms and one for the fruit the critters have partially enjoyed. My skimpy little plot always reminds me of the summers I spent in Jacksonville with Gram (one origin of the Cat Lady). Everyone in Southern Illinois with a plot of land had a garden. My grandmother Monte never owned a house or lot but had access to the fruit of others. I remembered big, thick slices of tomato with mayo on white bread followed by pie from apples I helped picked.
The Old Days and Ways are comforting, but as they slip away many of us try to recreate those simple times by holding on to ideas that have weakened by the test of time. This separation between Old and New causes part of the great divide in our society today. Just as conveniences make home grown food less important. modern knowledge undermines the reality of Old Ways and Ideas. Science, education, and communication raise nagging questions about what we used to believe. For me an example is overwhelming evidence of the size of the universe, its age, and the evolution of life made it impossible to believe the stores of Creation and Original Sin. Some folks hanging on to the past accept health science advances and cell phones. but blame higher learning in the earth sciences as a threat to their fundamental beliefs; the very beliefs I held for most of my life.
With this threat these good folks deny evidence of Global Warming which caused our country to withdraw from the worldwide Paris Climate agreement. As a result, we are not joining the actions of the rest of the world to reduce carbon emissions; we have begun to suffer. They want to forever enjoy the comfort of the Old, Happy Days. They want to continue to allow excessive energy use and allow those who profit to make National Policy. The oil we so wastefully use comes from plants that lived over a million years ago long before there were dinosaurs.
They seem to forget it was scientific studies that made cars of today immensely safer and more efficient. In the 1950s 22.9 people per 100,000 population died in car crashes. Today 11.6 per 100,000 die. The average car got 16 miles per gallon in 1950, today its more than 30 MPG. Today more people die from guns than cars. Opportunist legislators use their sincere beliefs to restrict gun safety studies.
We who accept modern reality must assume responsibility to protect our environment's air, water and, land that gives us food. We must work to make policies that reduce injury to our planet. We must prevent self-serving actions that will force our great and grandchildren to pay for our sins of excess. We must join Everytown For Gun Safety and the movement of our School Children to cause legislators to authorize and fund studies of gun violence. Our long-range survival is solely in our hands and minds and the hands and minds of folks in the rest of the world who share life on this tiny planet. We cannot expect the creator of the vast universe to solve our problems.
The Old Lady with Cats, said, "OK, now do something but be respectful of other people's sincere, comforting beliefs. Many of us still want to get to heaven."
The Cat Lady's Apprentice Archive
« Back to The Cat Lady's Apprentice
Ohio Conference of Community Development Public Service Scholarship



The scholarship program was established by OCCD to honor two men who dedicated their careers to Public Service.

Like to make a donation?
Click Here