2014 NCDA Conf - Franklin Cointy
July 2, 2014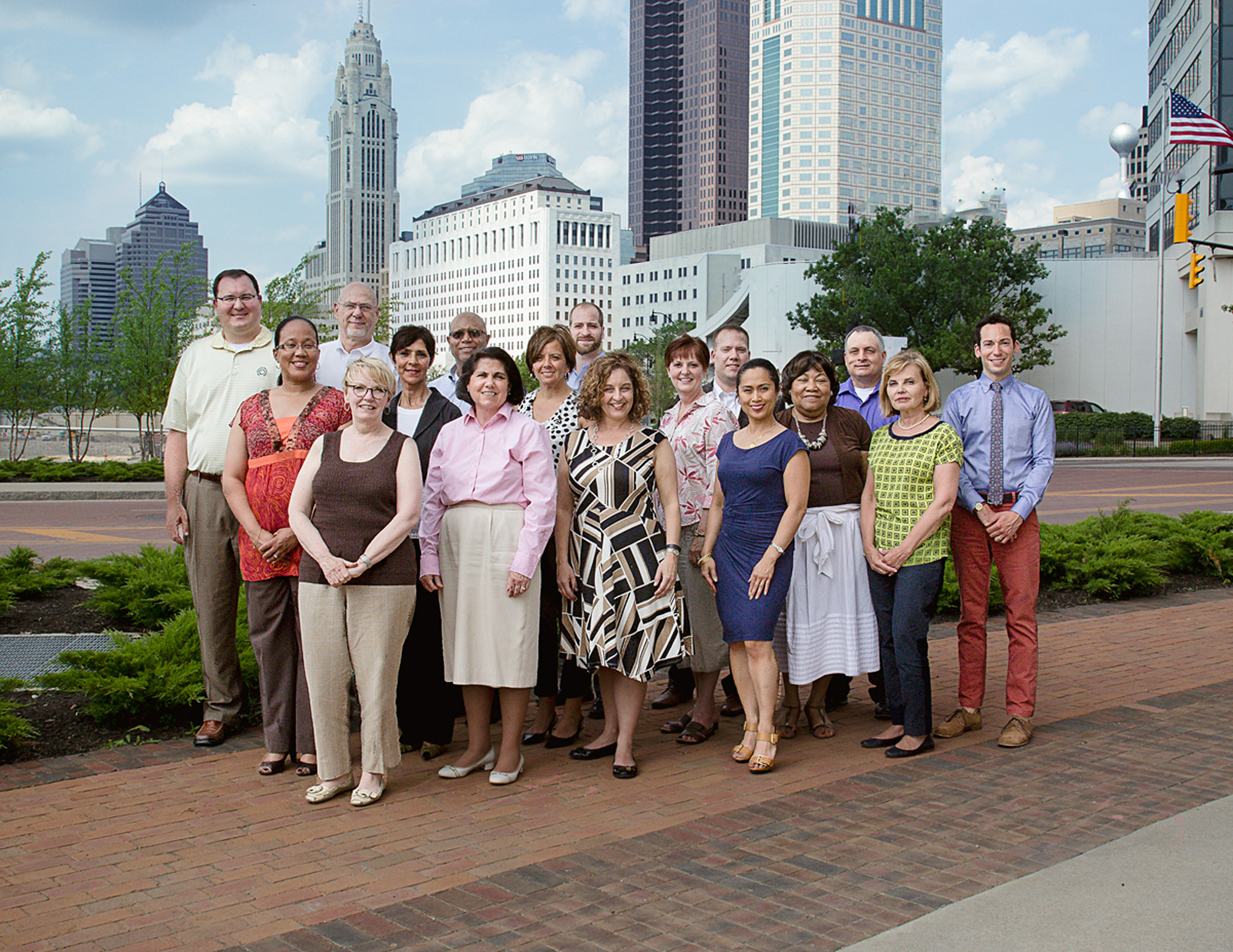 OCCD was pleased to be a sponsor of the 2014 NCDA Conference hosted by Franklin County in Columbus, Ohio. Attendance was great due in part to the support of OCCD members!! Congrads to Rollin Seward, Franklin County, his staff and committee on the postive feedback by NCDA Executive Director Cardell Cooper, his staff and attendees from all over the United States.
The NCDA Planning Committee (pictured) included:
Front Row: Kate Matheny, Franklin County; Rita Parise, City of Columbus; Lisa Patt-McDaniel, OCCH; and Theresa Saelim, PNC Bank. Second Row: Talya Small-Horton, City of Columbus; Vikki Troy, Affordable Housing Trust; Hope Kingsborough, COCIC; Debra Mayes, OCCD; Maude Hill, Homeport; Patty Tumen, Women's Business Center of Ohio; and Doug Craven, ECDI. Back Row: Daniel Ruggiero, Homes on the Hill; Steve Gladman, Affordable Housing Trust; Rollin Seward, Franklin County; Omri Gross, Franklin County; Kelan Craig, OHFA; and, Mike Hiler, State of Ohio. Not pictured: Kathy Werkmeister, MORPC; Nell Selander, Columbus Downtown Development Corporation; Mark Milligan, Arlington Bank; Kim Stands, City of Columbus; and, Charles Hillman, Columbus Metropolitan Housing Authority.
Also congratulations to OCCD member - City of Kettering - one of the recipients of the John A. Sasso National Community Development Award.
« Back to Blog
Ohio Conference of Community Development Public Service Scholarship



The scholarship program was established by OCCD to honor two men who dedicated their careers to Public Service.

Like to make a donation?
Click Here
The Davis Bacon Training is postponed at this time.  We are working with the trainer to offer an online / interactive training in the near future.  We provide an update as soon as information is available.

Apr 21, 2020

Jul 29, 2020

Oct 28, 2020