From Our Training Coordinator
April 8, 2018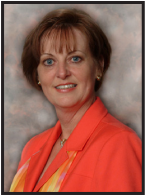 So Ready for Spring!
In 2017, OCCD entered into a contract with ICF, International to provide up to four trainings by December 2018. At the time the thought was to offer two CDBG Basic trainings and two HOME trainings. Demand was so great for CDBG Basics that the decision was made to add an additional training which by the time you read this will have been held in March. Total number of registrants for the three CDBG Basics was 164. I had projected 84. My numbers were off just a tad….. How great thou demand!! We even had two folks fly in from Florida!!
************
Shawna and Les from ICF are joining us again in Columbus on June 5-6, 2018 for the HOME training. Watch the OCCD website for registration on or about April 23! At this time, there is only one training scheduled for HOME and seating IS limited. Thus initially we will be limiting registrations to one per agency. An additional training on HOME can be added to the contract if fiscally feasible.
************
Reminder – 2018 Marks the 50th Anniversary of the Fair Housing Act!! Share how your organization will celebrate!!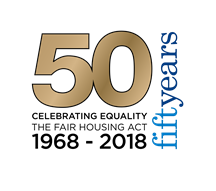 The OCCD Training Series 2018 brings Deborah Diez, HUD Chicago back to Columbus the day prior to our 2018 Spring Quarterly for Davis Bacon training on April 24. This will be a four hour training with on-line registration through the OCCD website!!
**********
Occurring concurrently on April 24 at the Crowne Plaza North, the Office of Community Development is offering training for grant intake staff & rehabilitation specialists. Registration is required through the OCCD website but there is no fee and lunch will be on your own. Tentative topics at the writing of this newsletter are – CHIP Grant Discussion Matters (Topics include, but are not limited to Client Compliant Procedure and Relocation of Clients); Dealing with the Opioid Epidemic; and Hoarding- Tips to Deal with Clients who are Hoarders.
*********
Initial registration to determine locations and number of OCEAN trainings will have taken place by the time you receive this newsletter. If you did not get on the list, but need a seat, we should still be able to get you registered. Check the website or get in touch with me at tc-occd@occd.org.
**********
Make sure you join us in July in Sandusky, Ohio for the 2018 OCCD Summer Annual!!
*********
Following our trainings and quarterly meetings, please watch for on-line evaluations. We value your feedback and remarks!! I have attempted to keep the evaluations short and easily answered with just a few minutes of your time. In the meantime, should you have any questions, concerns, information you would welcome feedback from other members – send me an email – tc-occd@occd.org.
Save the Dates - Upcoming OCCD Quarterly Meetings
2018
Spring OCCD Quarterly – Crowne Plaza North Columbus
April 25-26
OCCD Summer Annual Meeting – Castaway Bay -Sandusky
July 25-26
Fall OCCD Quarterly – Crowne Plaza North Columbus
October 24-25
2019
Winter OCCD Quarterly – Embassy Suites, Dublin
January 23-24
Spring OCCD Quarterly – Doubletree Worthington
April 24-25
« Back to Blog
Ohio Conference of Community Development Public Service Scholarship



The scholarship program was established by OCCD to honor two men who dedicated their careers to Public Service.

Like to make a donation?
Click Here
OCCD will host the 2020 Summer Annual Meeting virtually via GoToWebinar. Please note modifications to the registration process.

Jul 29, 2020

Oct 28, 2020