From Our Training Coordinator
December 30, 2019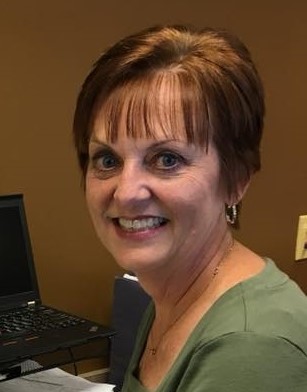 It was 2004, the day when Joyce Hill, Civil Rights Specialist at then OHCP (Office of Housing & Community Partnerships) called me. Joyce and I had worked together planning and implementing fair housing trainings the past few years. We joked that I was her "unofficial non-paid assistant". OCCD was advertising for a training coordinator for the organization. A brand new position and Joyce believed I was THE person. I was, at the time, Mayes Consulting providing both fair housing and small business services. What was one more hat? And it was a work from home position. I already had a home office.
Dale Hartle was the OCCD president and someone I met during my work with Buckeye Hills years prior. I called Dale who was in Florida at the time. Note – Dale has property there and is there quite often I have found. The deadline was the next day and Dale instructed me to fax my resume to Karen Nelsch, OCCD Executive Administrator. The rest is history…..
I had an administrative assistant pre OCCD who when I shared that I was considering leaving said "When the time is right; you will know." She was correct. I never regretted leaving that workplace. I wouldn't be sitting here today writing this newsletter column otherwise. Today is October 21, 2019. If you have worked with me, you know I am not comfortable doing things last minute. Many times I have had to adjust to last minute, but it was never by choice! But as I sit here on October 21, I know the time is right. I typed my letter informing Angela Brown, OCCD President that my last day as OCCD Training Coordinator will be December 31, 2019 earlier last week. It will be shared with her at the conclusion of the OCCD Fall Quarterly. Don't want the focus of the quarterly being my departure.
"It was the best of times. It was the worst of times." per Charles Dickens. Best of times definitely. Friendships were strengthened and MANY, so many grew out of OCCD. I even gained a sister! Clothing choices will do that!! Right, Beth? The laughter, the stories, the travels that I will always cherish.
Worst – definitely not. Challenging perhaps is a better description. And there have also been many, but we always came out unscathed for the most part. What doesn't kill you…… Sometimes I felt like Wonder Woman of Training Coordination! Again not always by choice!! There is a downside to always righting the ship…you become expected to always right the ship! Seriously, I was compensated well and allowed to carry out my job responsibilities with little oversight over the years. This job requires self-discipline, detail orientation, problem solving, and ability to work with many personalities to say the least! Thank you to all the board members for your support both emotionally and financially!!
As I think back to Gary Locke, Bill Graves, Phil Snider dear, dear friends with unfinished lives, the tears still flow. But how blessed I was to have known them as dear, dear friends.
Karen Nelsch and Pat Richards are the glue of the organization. More than one OCCD member cautioned me about working with Karen. But Karen didn't view me as rival or threat. We didn't always agree on procedures, but I didn't want her administrative job and she certainly didn't want mine! Sometimes we just agreed to disagree both only wanting what was in the best interest of OCCD. Pretty much the same with Pat although she and I had worked together prior to her being hired. Sometimes it is good to just have a sounding board! Or to vent!!!! I couldn't have had better co-workers and that friendship continues and will continue going forward.
Jack. Okay I laughed just typing his name. You realize he could have been the training coordinator. He applied for the job. Let that sink in. LOL
Again pre OCCD, when I would attend OCCD Quarterlies and Jack was then working for the State of Ohio, he seemed larger than life addressing the membership with updates. First impressions! He soon became Jack the co-worker, cherished friend and surrogate father! Being "Jack's Team" will always be one of my greatest adventures!
So if all went as planned, Angela received and accepted my letter of resignation and now I am sharing with you. Thank you so much for being a part of my life for the past 15+ years. I have pledged to work with my replacement to make for a smooth transition. 2020 for me? Not sure. This isn't a retirement. Not ready to start drawing social security just yet. Open to the possibilities – all or none. If nothing else we may just have to travel…more! I have said when I grow up I want to be like Jack Riordan and Dale Hartle!!
Hey, Dale! What airport, gate and time??
Debra Mayes
Perhaps not the Best Ever OCCD Training Coordinator, but always the first!!!
Parting Training Coordination for 2020
Date/Location TBD – CDBG Basics – ICF – target date March
April 21, 2020 – Labor Standards Compliance and Prevailing Wage Requirements Deborah Diez, Ohio Labor Relations Specialist U.S. Department of Housing and Urban Development
Date/Location TBD – Acquisition/Relocation – Maureen Thurman, HUD – target date July
Note – Huge thank you since this was drafted to all the well-wishers. Many give me too much credit for the success of OCCD these past 16 years. It has truly been a team (with many coming and going) effort!!
« Back to Blog
Ohio Conference of Community Development Public Service Scholarship



The scholarship program was established by OCCD to honor two men who dedicated their careers to Public Service.

Like to make a donation?
Click Here
The Davis Bacon Training is postponed at this time.  We are working with the trainer to offer an online / interactive training in the near future.  We provide an update as soon as information is available.

Apr 21, 2020

Jul 29, 2020

Oct 28, 2020