From Our Training Coordinator
January 2, 2018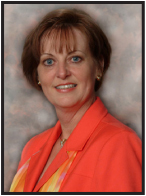 Moving Forward into the New Year!
PY 2018 CHIP Program Application Question and Answer Session - On January 25, 2018, from 1:30 p.m. to 4 p.m. following the OCCD Winter Quarterly, OCD will implement the PY 2018 CHIP Program Application Question and Answer Session in Dublin. There will be no training held for the application. OCD will post the draft PY 2018 CHIP Program application materials on or around January 12, 2018, on OCD's Technical Assistance website at https://development.force.com/OCDKnowledgeArticles/s/.
Interested applicants are encouraged to review the application instructions, and then come prepared to ask questions at the Q & A Session that will follow the OCCD Winter Quarterly Meeting on Thursday, January 25th. Questions and answers from the session will be posted on OCD's Technical Assistance website. The training will be held at:
Interested applicants who are unable to attend the session may obtain a copy of all questions asked and answered on OCD's Technical Assistance website or by contacting OCD at (614) 466-2285. The final application materials will be posted on or about February 5, 2018. The application will be available for submission in OCEAN beginning March 1, 2018. All applications must be submitted electronically through OCEAN.
*************
Due to demand, OCCD in conjunction with ICF will offer CDBG Basics at a third location - Montgomery County's Business Solutions Center, 1435 Cincinnati St #300, Dayton, OH on March 27-28, 2018. CDBG Basics is a two day training covering the CDBG program wide regulations along with each of the eligible activities. The agenda also includes a review of the cross cutting federal requirements. Participants will learn the basics of selecting eligible activities and the requirements related to meeting a national objective. This training will be based on the Entitlement regulations but also will be useful for recipients of State CDBG funds. Per OCD, grantees may use CD Allocation (CDBG) general administration funds for this training.
Watch for online registration beginning in February.
************
Shawna and Les from ICF will also be joining us in Columbus Spring of 2018 for a HOME training. Watch the OCCD website for registration!
************
Reminder: 2018 Marks the 50th Anniversary of the Fair Housing Act!! Share how your organization will celebrate!!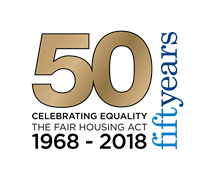 The OCCD Training Series 2018 brings Deborah Diez, HUD Chicago back to Columbus the day prior to our 2018 Spring Quarterly for Davis Bacon training on April 24. This will be a four hour training with on-line registration approximately six weeks out. Again, watch the OCCD website!!
**********
Following our trainings and quarterly meetings, please watch for on-line surveys. We value your feedback and remarks!! I have attempted to keep the surveys short and easily answered with just a few minutes of your time. In the meantime, should you have any questions, concerns, information you would welcome feedback from other members -send me an email - tc-occd@occd.org.
SAVE THE DATES - Upcoming OCCD Quarterly Meetings
Spring OCCD Quarterly - Crowne Plaza Columbus North
April 25 - 26, 2018
OCCD Summer Annual Meeting - Castaway Bay - Sandusky
July 25 - 26, 2018
Fall OCCD Quarterly - Crowne Plaza Columbus North
October 24 - 25, 2018
2019
Winter OCCD Quarterly - Embassy Suites Dublin
January 23 - 24, 2019
« Back to Blog
Ohio Conference of Community Development Public Service Scholarship



The scholarship program was established by OCCD to honor two men who dedicated their careers to Public Service.

Like to make a donation?
Click Here
The Davis Bacon Training is postponed at this time.  We are working with the trainer to offer an online / interactive training in the near future.  We provide an update as soon as information is available.

Apr 21, 2020

Jul 29, 2020

Oct 28, 2020